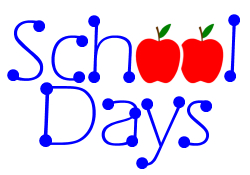 Hello Wooden Elementary families! We are happy you're here! ☺

It is a privilege to aide the teachers and students of H.A. Wooden Elementray; as such, I will strive to always compliment and support our campus efforts to ensure the students of HAW have a great educational experience. Where teaching and learning are exciting and students are guided as they develop and build a love for learning.

As a ROISD paraprofessional I am committed to supplementing the educational accomplishments of all the educators on campus in order to foster creativity and encourage and facilitate a positive school experience for every student at Wooden Elementary.
-Michelle Carson ♥♥♥