School Board Recognitions
Jasmine Smith, 4th Grader from Schupmann Elementary started us off with the pledges. She did a great job!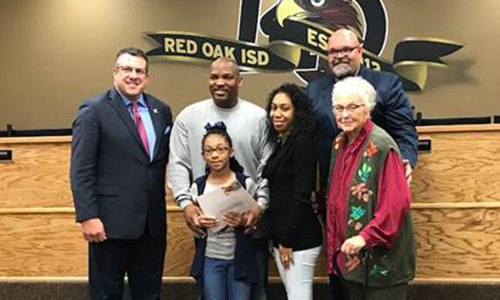 We then went into Recognitions:
Red Oak ISD held its 10th Annual Christmas Card Art Competition. The winners this year were:
Isabel Cordero- Grade 3 Shields Elementary – 1st Place

Kortlynd Vandervear- Grade 4 Wooden Elementary- 2nd Place

Sydney McGinty- Grade 4 Shields Elementary- 3rd Place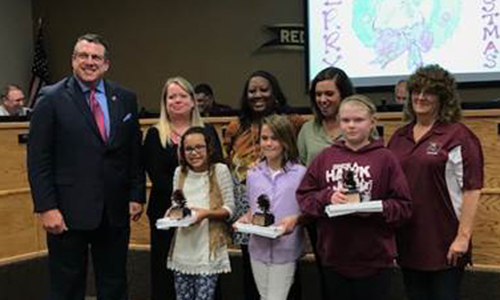 The Red Oak High School Mighty Hawk Band was recognized for making the Area Marching Contest finals for the 1st time in school history! #4Talons
We were excited to recognize State Qualifier in Cross Country – Zach Heimbuch. Way to go Zach!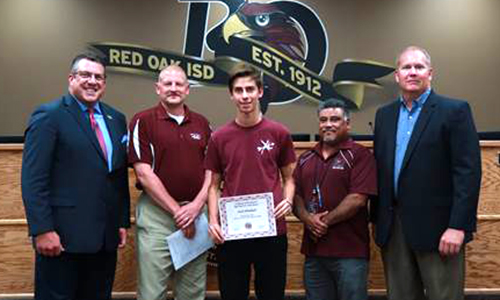 The Red Oak High School Tennis team advanced to Regional Quarterfinals and were recognized by the school board. Congratulations!#ROISDSoaringToNewHeights